You are reading: Jack Reacher Star Alan Ritchson Joins The Cast Of Fast X
Updated on 2022-06-01 21:26:32
2022-05-16
Jack Reacher and Titans star Alan Ritchson is rounding out what looks to be a rather star studded Fast X cast alongside Jason Momoa and Brie Larson.
While the 10th official Fast and Furious movie is very close to production, it's still adding cast members to the star-studded roster. The latest installment in the Fast and Furious franchise already has a star-studded cast, and now it appears it's added Jack Reacher star Alan Ritchson to the rolls.
Ritchson has become an up-and-coming name in Hollywood over the last few years. He's especially been known as someone who can definitely pull off action roles thanks to his turn as Hawk in HBO Max's Titans and most recently as the titular character in Amazon Prime's Jack Reacher. It appears he's going to continue that action hero run as just the latest addition to Fast X.
Deadline reported that Ritchson has been brought on board as yet another big name, though there are some other names that are even bigger outside of the man who has starred in every single movie in the franchise in Vin Diesel. Over the last few months, the cast's big names have included Jason Momoa and Brie Larson.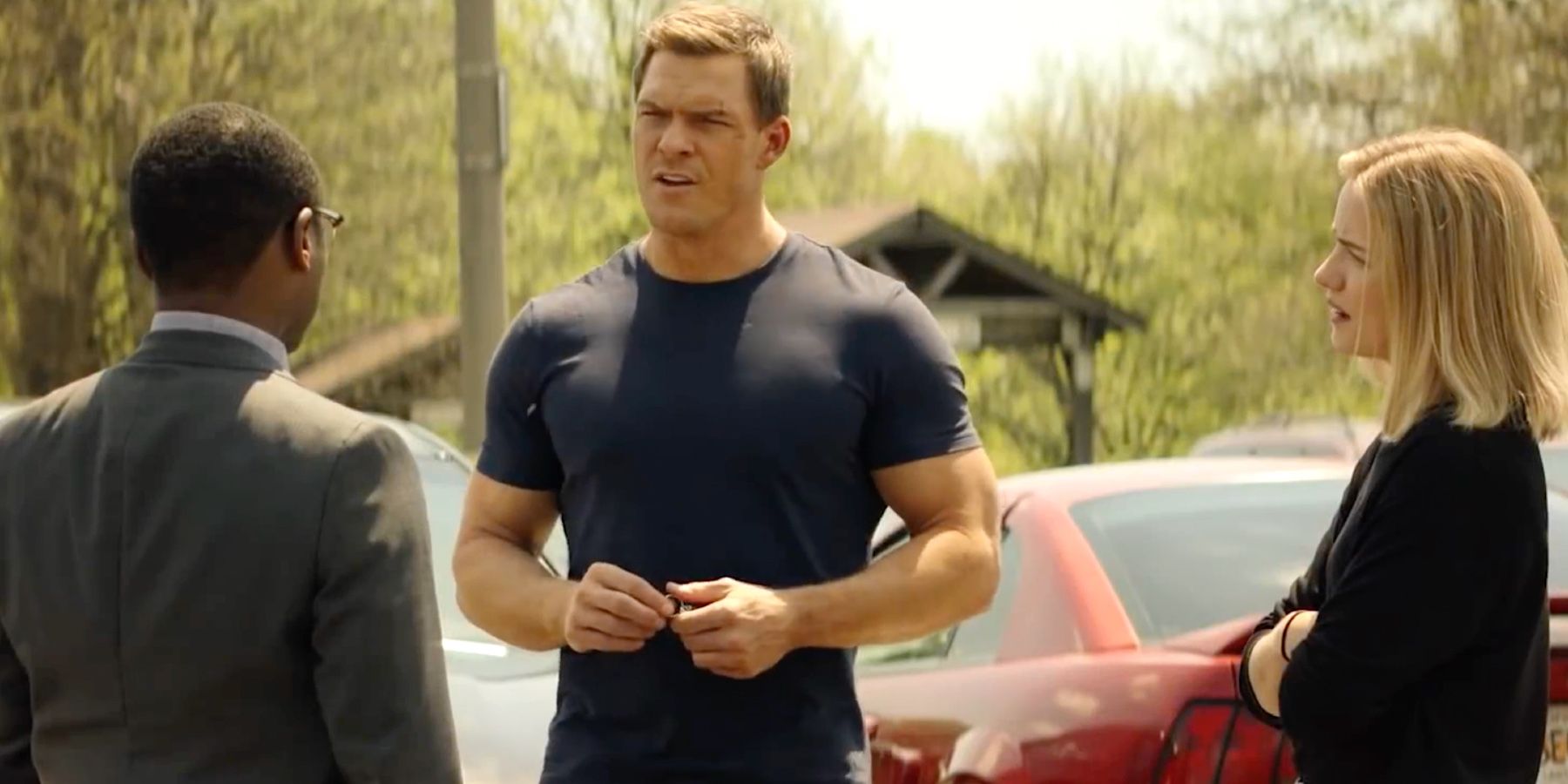 Not everything has gone perfectly for the latest and perhaps final installment in the series as the film did have to find a new director after Justin Lin bowed out. There were even rumors that Lin might have left the franchise because he wasn't able to get along with Vin Diesel. That wouldn't be the first time that there's been a shakeup in the series around its star, considering that Dwayne Johnson has made it clear that he's never going to return to the Fast franchise in large part because of a tiff with Diesel.
It's not entirely clear who exactly Ritchson is going to be playing, though it would seem as though he might be a new addition to Diesel's gang of car enthusiasts. Granted, the Jack Reacher star could also be serving as a henchman to Fast X's big bad who is being played by Momoa.
Momoa, Diesel, and Larson are just a few of the big names that is going to be part of what continues to be an ever-growing star-studded cast. Among those already mentioned, Charlize Theron and John Cena are also going to be appearing in the new movie. Cena and Ritchson actually have something else in common as they are both well known for playing DC characters on HBO Max. While Ritchson is no longer appearing on Titans, Cena just wrapped up his first season of Peacemaker.
Fast X is scheduled to release in theaters on May 19, 2023.
MORE: Most Iconic Tomboys In Action Movies
Xbox Reveals New Controller and Free Game for Pride Month
Movies & TV
Fast and Furious
Oliver VanDervoort

(745 Articles Published)
More From Oliver VanDervoort